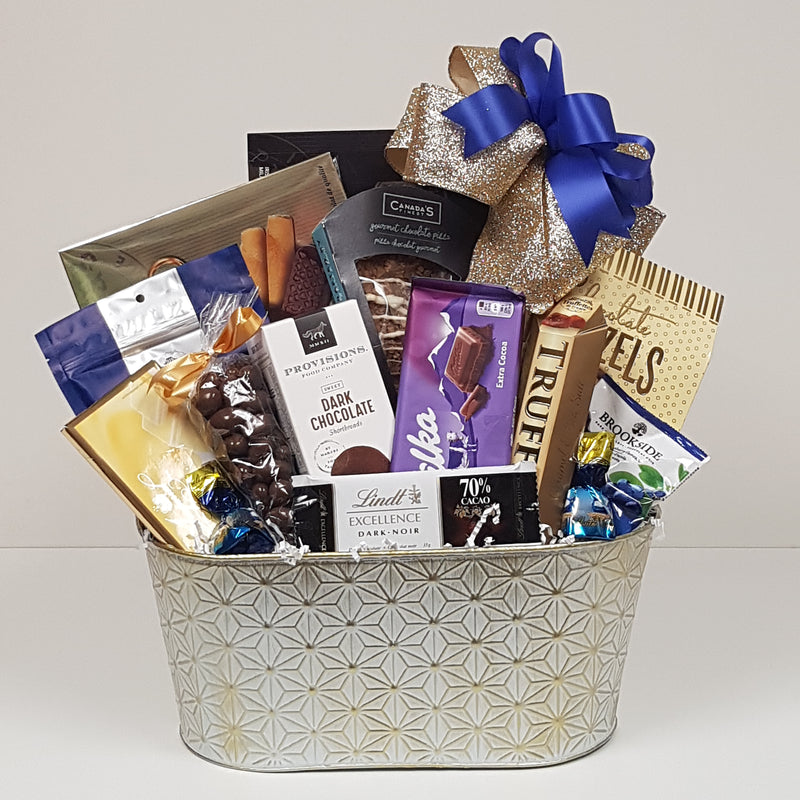 Chocolate Heaven
---
The chocolate lover will be over the moon with this pretty tin overflowing with all things chocolate. There's chocolate shortbread, chocolate pretzels, chocolate pizza, chocolate cookies, chocolate almonds... chocolate, chocolate and more chocolate.

Standard size is shown.
*Occasionally products are substituted with equal or greater value items based on availability.
---
$130.00
---