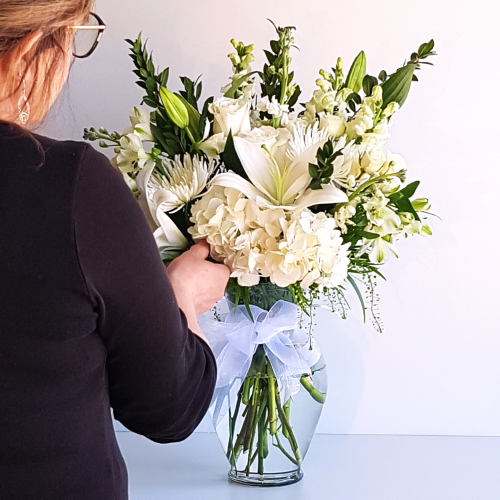 Designer's Choice - Floral Arrangement
---
Can't decide? Let our designers create a beautiful vase arrangement for you. Our experienced florists love to be creative for your special occasion.  If you'd prefer a specific colour scheme, let us know in the special instructions of your order. 
Standard size is shown.
*Occasionally floral designs require substitution based on seasonal availability and freshness. All substitutions are of equal or greater value. Have a special request? Give us a call, we're always happy to customize.
---
$100.00
---