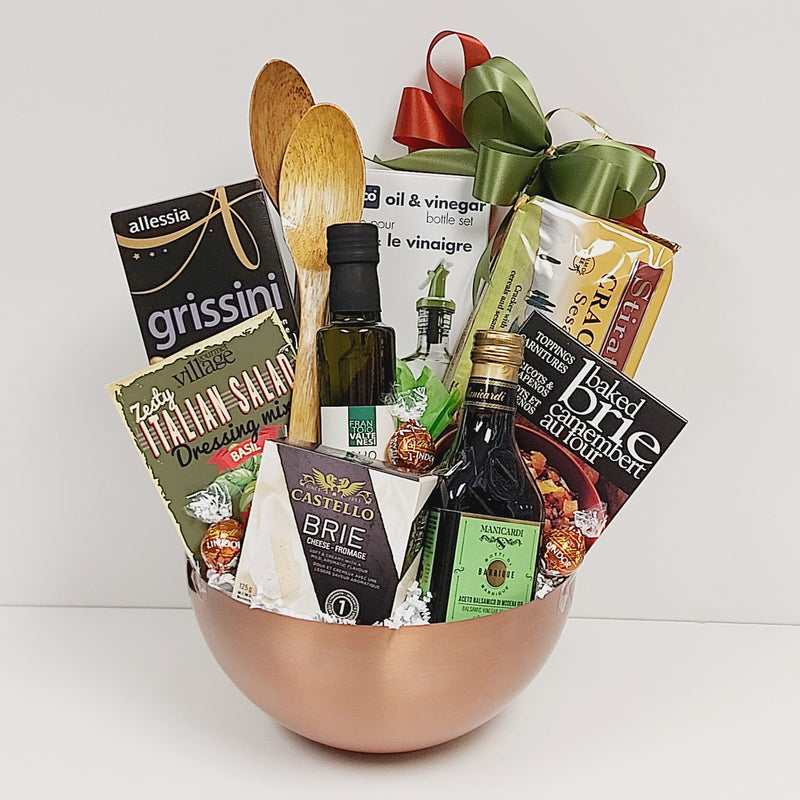 Gourmet Indulgence
---
For the gourmet foodie our beautiful copper toned salad bowl is brimming with specialty oil and vinegar, a classy cruet set, salad dressing mix, crackers, cheese and cheese topping and handy salad spoons to complete the mix.

Standard size shown.
*Occasionally products are substituted with equal or greater value items based on availability.
---
$150.00
---