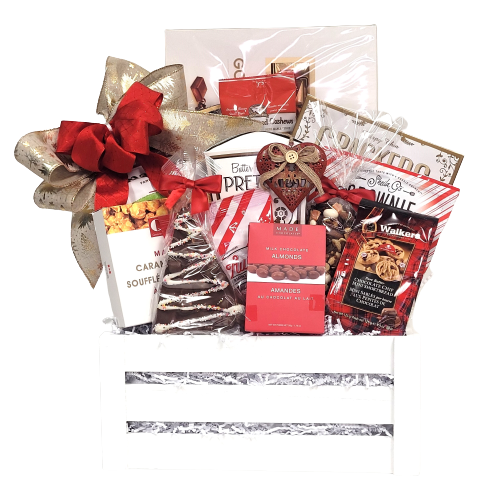 Heartwarming Christmas
---
You'll surely warm their hearts with this pretty white wooden crate full of lots of treats to enjoy. There's cookies, cashews, apple chips, popcorn, pretzels, brittle, chocolate and much more. There's also a keepsake ornament to keep and enjoy long after the treats are all gone.

Standard size is shown.
*Occasionally products are substituted with equal or greater value items based on availability.
---
$175.00
---