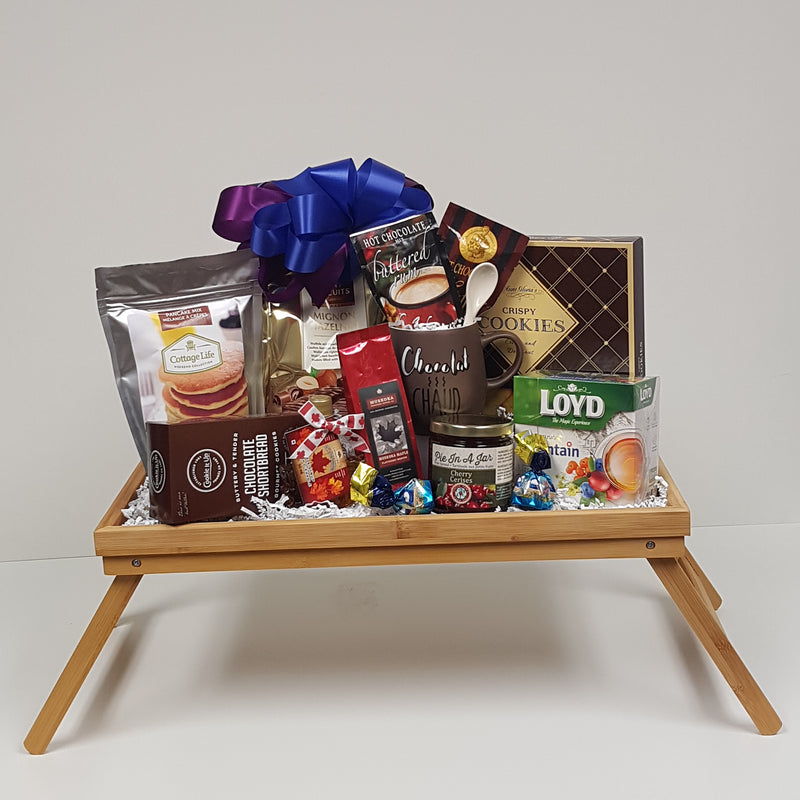 It's A New Day!
---
Start their day off with breakfast in bed on this classic breakfast tray. It's loaded with flavoured hot chocolate, coffee, tea and of course a special mug, pancake mix and maple syrup, shortbread and biscuits and yummy "Pie in a Jar" desert topping! Sure to make their day start with a super big smile!

Standard size shown.
*Occasionally products are substituted with equal or greater value items based on availability.
---
$140.00
---