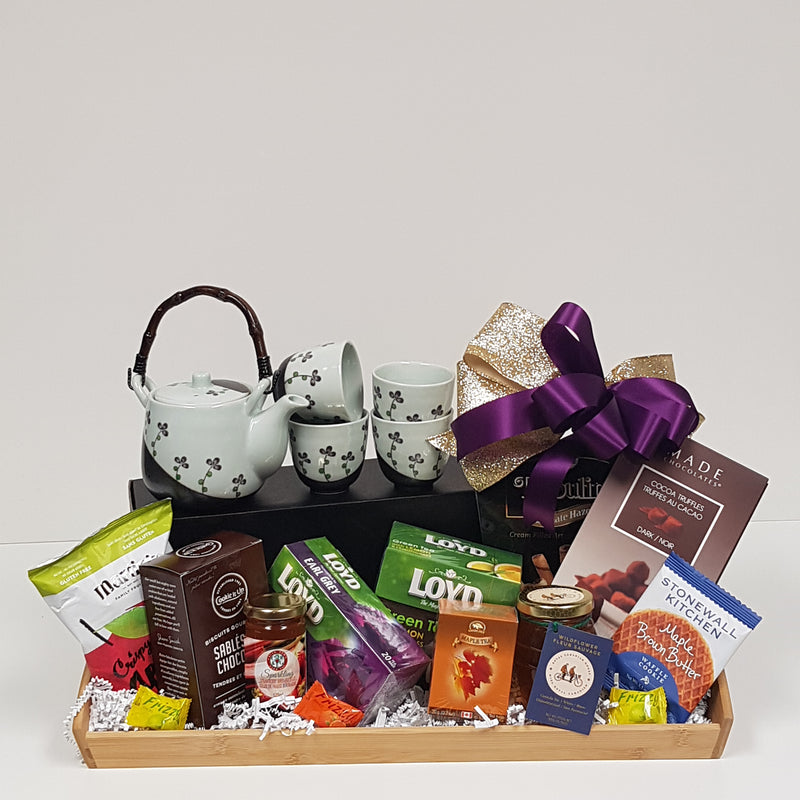 Tea Time
---
Send your special thoughts with this comforting gift lovingly arranged on a wooden tray. There's a beautiful keepsake teapot and cups, a variety of teas, specialty honey, truffles, biscuits and shortbread, apple chips and sweets to give a bit of comfort.

Standard size shown.
*Occasionally products are substituted with equal or greater value items based on availability.
---
$145.00
---